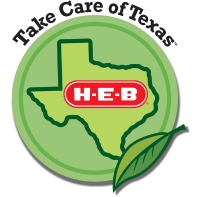 Thank you all for helping with our Earth Day Plastic Bag Challenge! Herod collected 15,084 bags!!!!! AMAZING!!!!  The top 3 winning teachers won a gift card from HEB, the sponsor of the contest! The winners were:
1st Place –  Mrs. Brady – 2,132 Bags – $75 HEB Gift Card
2nd Place – Mrs. Hinsey – 1,416 Bags – $50 HEB Gift Card
3rd Place –  Mrs. Manzanares 1,207 Bags – $25 HEB Gift Card
A big shout out to our
HEB on S. Braeswood and Chimney Rock
for choosing Herod to participate in the plastic bag collection contest! HEB also supported us for our ice cream social and Week Of The Young Child celebration with many generous donations! Please thank Albert Hargrove, the Store Director,  or one of his managers if you see them when you are shopping and tell them you are from Herod!